Apprenticeship as industrial business management assistant (f/m/d)
Training start 2023
Kötz
LOCATION
01.09.2023
TYPE OF EMPLOYMENT
Controlling / accounting / finance, Human Resources, Marketing, Procurement, Quality Management, Sale / customer service
BEGINNING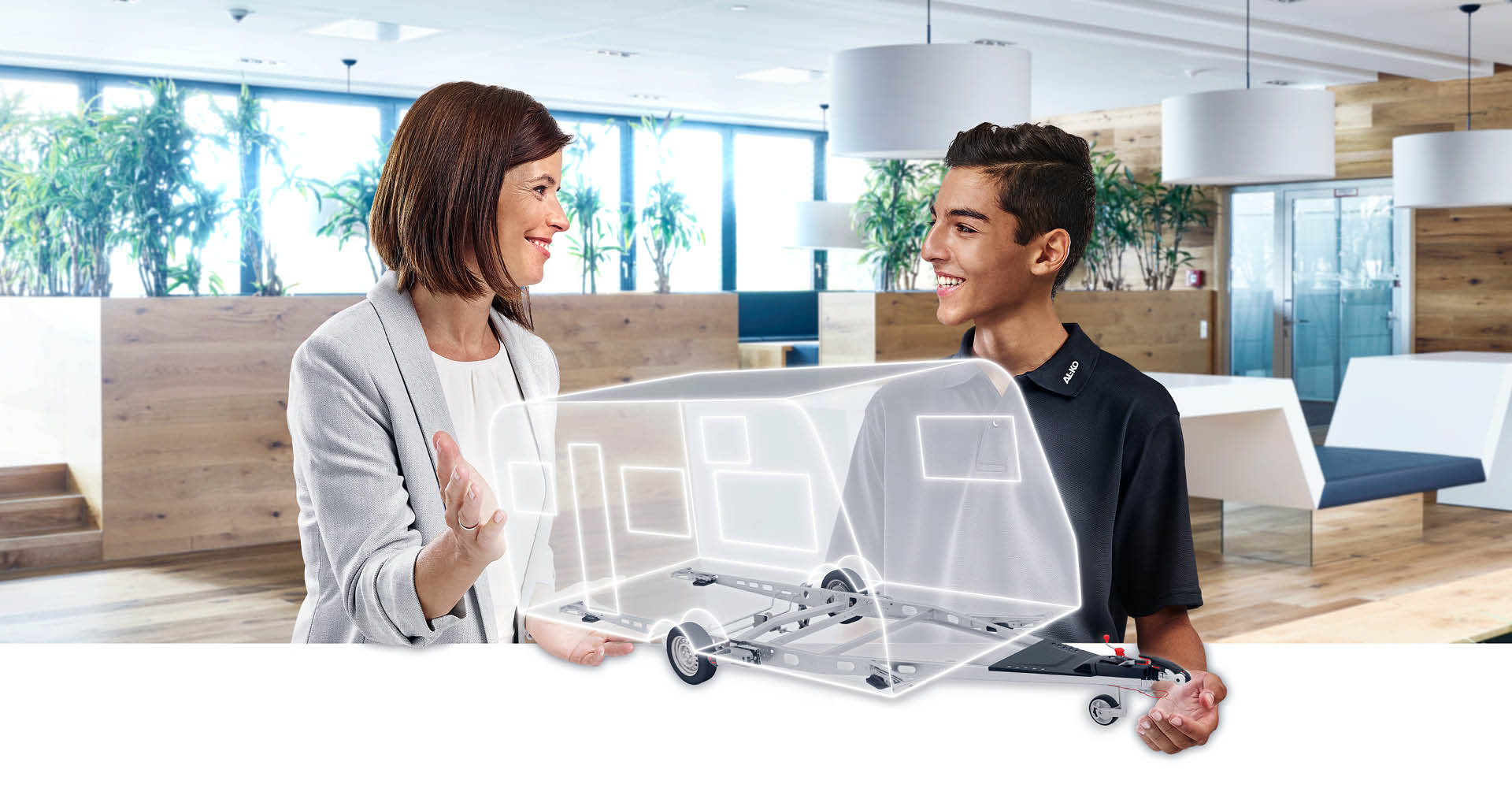 Introduction
The AL-KO Vehicle Technology Group is a globally active technology group. With high-quality chassis and suspension components for trailers, recreational vehicles and commercial vehicles as well as construction and agricultural vehicles, the group of companies stands for best functionality, highest comfort and innovations for more driving safety.
Your Tasks
Everything in view - industrial business management assistants can be deployed in a variety of ways. Their commercial and business management tasks cover almost all functions of the company. They obtain quotations and process orders, schedule goods for production or sales, post invoices and monitor incoming payments. They advise and support customers, take care of advertising, sales promotion and service. They handle payroll accounting and supervise our employees. And they do all this with state-of-the-art information technology, well organized and increasingly across national borders.
Contents of the training are:
Business management basics
Procurement and stockpiling
Production of goods and services and accounting
Human resources
Marketing and sales
Logistics, quality management, financing and controlling
Computer handling
Your Profile
Abitur / advanced technical college entrance qualification, Mittlere Reife (intermediate school leaving certificate)
Good performance in German, English, mathematics and business administration / accounting
Good written and verbal skills
Basic PC knowledge
Organizational talent and creativity
Self-confident and friendly appearance
Sense of responsibility, willingness to learn, ability to work in a team and commitment
We Offer
Junior Campus seminar program for professional and personal development
Getting to know each other day, introduction days and acquittal ceremony
Own company laptops and modern workstations
30 days annual leave and 36-hour week
Possibility of mobile working
Support for language trips/stays abroad
Interested?
I will be happy to answer your questions!
Salzborn, Anika
Fon +49 8221 97 - 8953
www.alko-tech.com